"FlexTally Utility" is a tool used to set up the switcher when in Ethernet mode. It is not necessary when using in GPIO mode.
Download
Please download the application from the link below.
The latest version is ver 1.2.1.  If older version is installed on your PC, please uninstall it. Then install new version below.
PC requirements.
OS: Windows 7/8.1/10
Memory: 2 GB or more
HDD: 100 MB or more
Install
Run the downloaded installer.

Follow the on-screen instructions to complete the installation.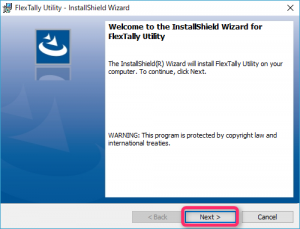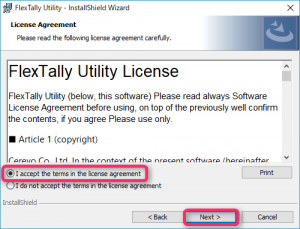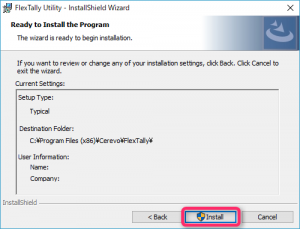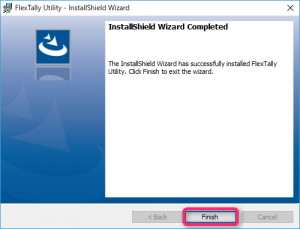 When the installation is completed, a shortcut icon will appear on the desktop.

Uninstall
Please uninstall "FlexTally Utility" by selecting "Programs and Features" (Windows 7/8.1/10) in the Control Panel or "Apps" (Windows 10) in Settings.