DIP Switch Settings
Channel Settings
Up to 16 channels can be set by using DIP switches No.1 to 4.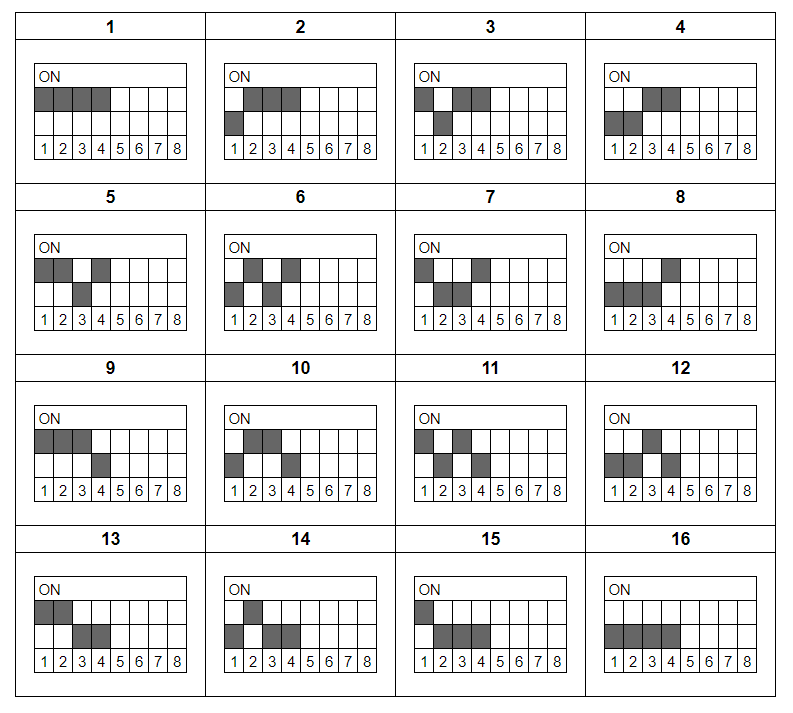 Station ID Settings
Up to 7 groups can be set up by using DIP switches No.5 to 7.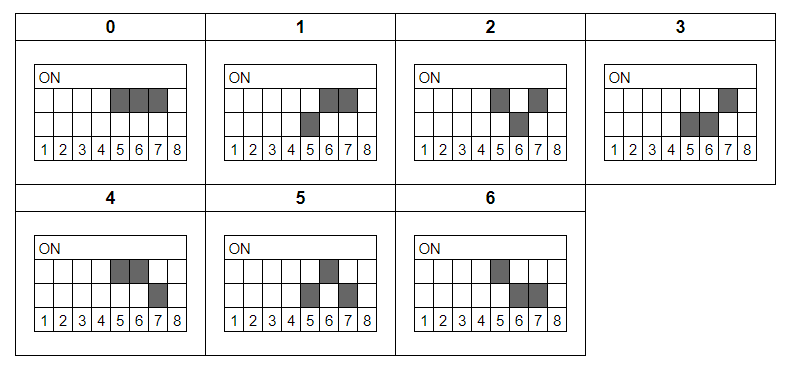 *The setting to turn off all of No.5 to 7 is reserved for the system.
Connection Mode with Station
By using DIP switch No.8, the connection mode with the station can be changed.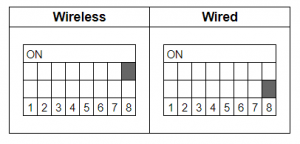 About the Number Cover Frame
You can label the number of each Lamp from 0 to 9 by attaching the number cover frame to the front of each Lamp. The center part can be can cut to form numbers 0 to 9.
| | |
| --- | --- |
| Number Cover Frame | When the frame is attached to a Lamp. |
| | |
*Please be careful to only cut the middle part of the number cover frame and not the square part on both sides.
Brightness Settings
By pressing the FUNCTION button you can set the brightness in 4 steps.