"FlexTally Utility" is a tool used to set up the switcher when in Ethernet mode. It is not necessary when using in GPIO mode.
Download
Please download the application from the link below.
FlexTallyUtility_1.0_SetupE.exe(10.3 MB)
PC requirements.
OS: Windows 7/8.1/10
Memory: 2 GB or more
HDD: 100 MB or more
Install
Run the downloaded installer.

Follow the on-screen instructions to complete the installation.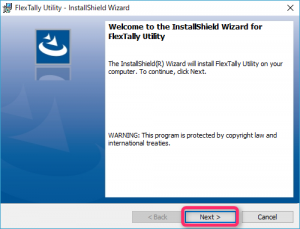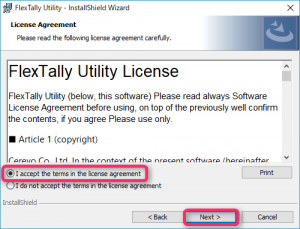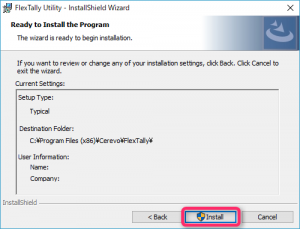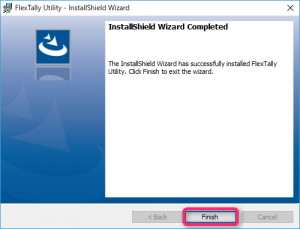 When the installation is completed, a shortcut icon will appear on the desktop.

Uninstall
Please uninstall "FlexTally Utility" by selecting "Programs and Features" (Windows 7/8.1/10) in the Control Panel or "Apps" (Windows 10) in Settings.